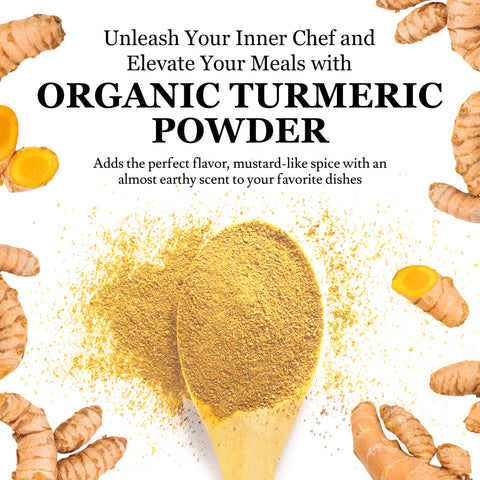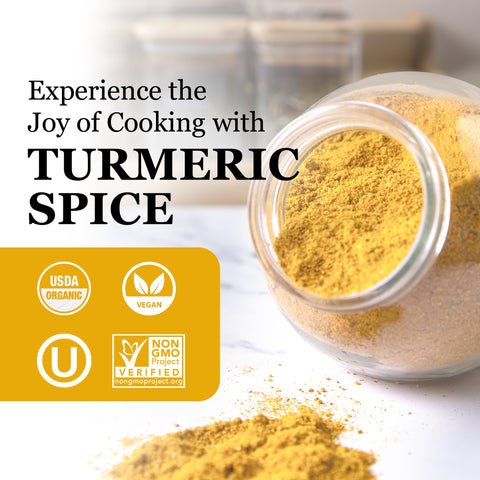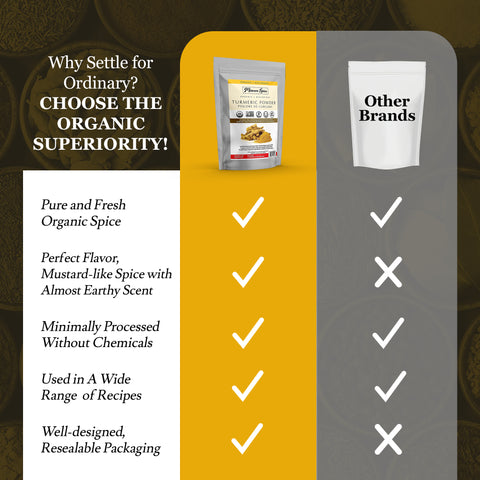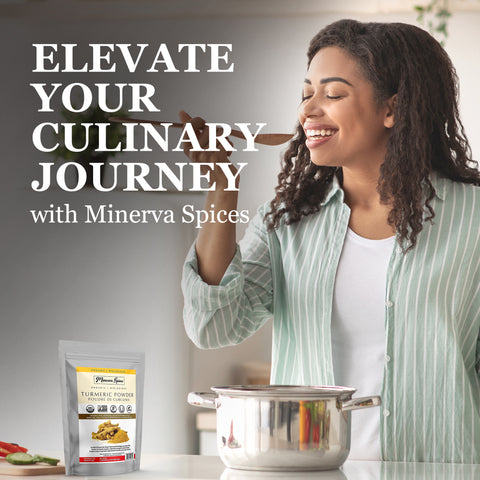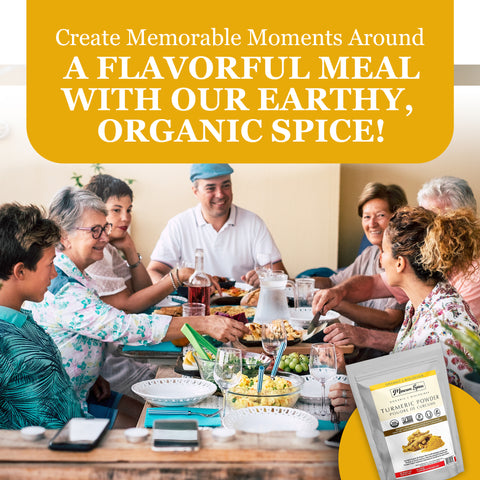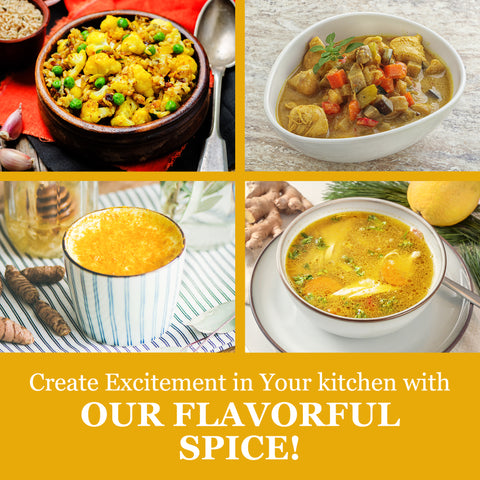 Organic Turmeric Powder 10 LB Pack
The mouth-watering flavor of Organic Turmeric Ground is often described as a versatile, peppery, mustard-like spice with an almost earthy scent. In soups, stews, braises, your favorite savory dishes, and smoothies (when used in moderation) .

Independent 3rd Party Certifications: Organic, Gluten Free, Non-GMO, Kosher, Vegan
CHECK OUT OUR STOREFRONT AND OTHER SPICES BY CLICKING ON MINERVA SPICES ABOVE
CERTIFIED ORGANIC AND ALL NATURAL, VEGAN AND GLUTEN-FREE CERTIFIED
OUR SPICES COME IN A PREMIUM RECLOSABLE STAND UP POUCH, MAKING THEM IDEAL FOR STORAGE IN THE KITCHEN
STEAM STERILIZED ,NO CHEMICAL NOR RADITION USED FOR STERILIZATION
SATISFACTION GURANTEED : Customer satisfaction is very important to us, so if you are not happy with our product, we offer a full refund

 Using at Home (Culinary uses)

Organic Turmeric is long used and best known for giving flavor and color to traditional dishes from India, Bangladesh, and Pakistan. 
Try mixing in a pinch with your scrambled eggs, adding a dash to a pot of quinoa or rice, or using it with other spices to create your own curry-style dish.
Don't be afraid to get creative
Benefits

This deep orange-colored root-like portion of the plant has long been used for medicinal, culinary, and dyeing purposes.
Our turmeric comes from the plant native to southwest India, where it has been cultivated for its rhizome (underground stem) for thousands of years.
History

Turmeric is widely used throughout Asia, first seen as a culinary spice in India about 4000 years ago.
It quickly caught on in neighboring China and Africa, even making it's way to Jamaica around 300 years ago.
In medieval Europe turmeric was known as "Indian saffron" and often used as an alternative in many recipes.
Turmeric has also enjoyed status as a holy plant among the peoples of Asia.
Hindu monks traditionally wear robes dyed with turmeric and it is used as an offering in religious ceremonies by many cultures.
Ingredients: Organic Turmeric
Checking local availability