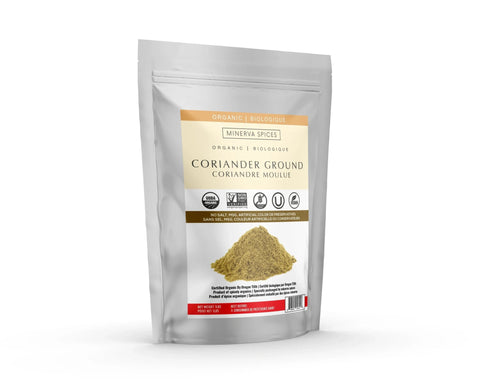 Organic Coriander Ground 1 Lb (453 grams)
Coriander seeds are warm and fruity and when roasted nutty flavors emerge. Coriander is a great addition to a slow braise on meat and pairs very well with chilies and lime.

Independent 3rd Party Certifications: Organic, Gluten Free, Non-GMO, Kosher, Vegan

Add 1 teaspoon ground coriander to 4 cups liquid for your next chili or tortilla soup.

Coriander may help with indigestion and high cholesterol levels.
Ingredients: Organic Coriander Ground
Checking local availability