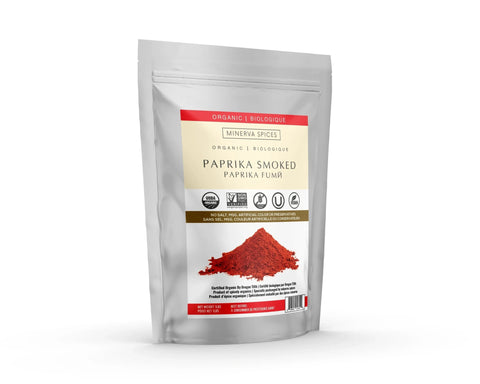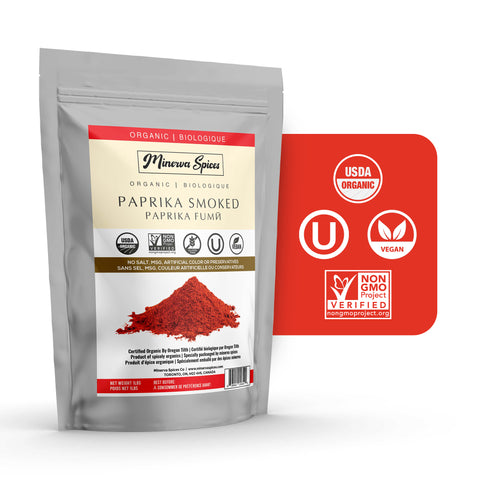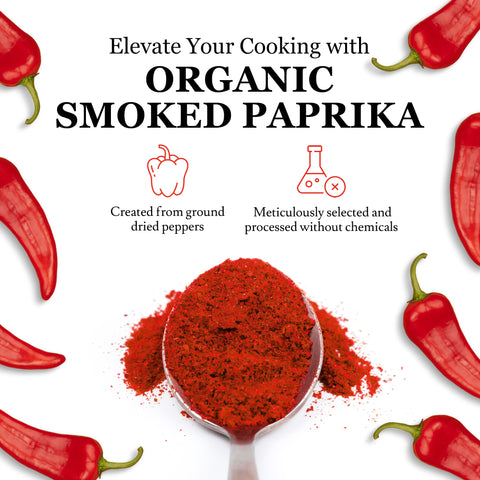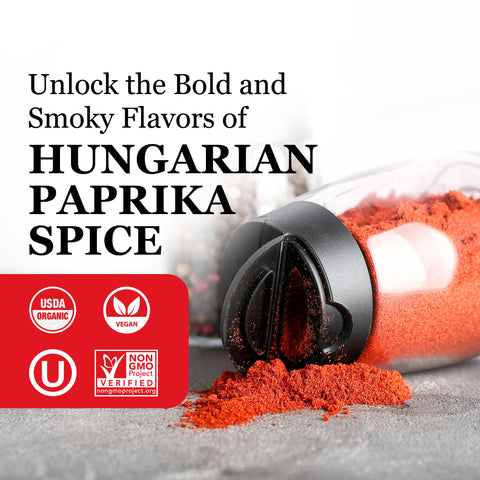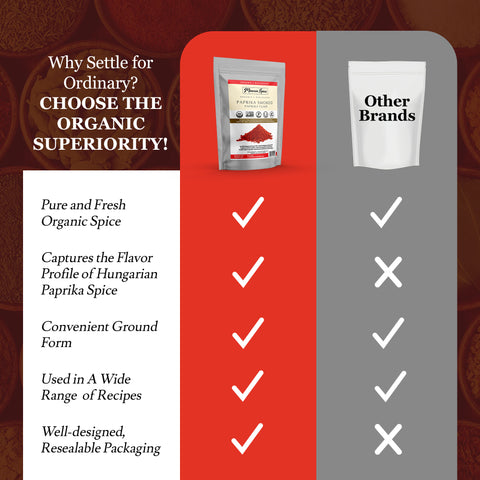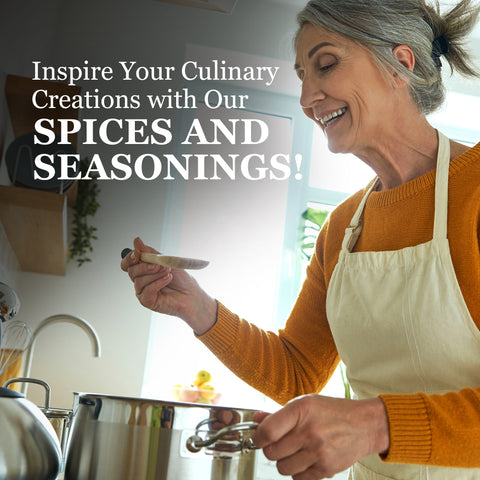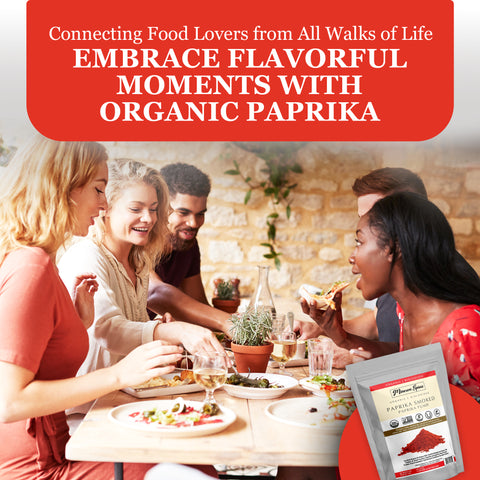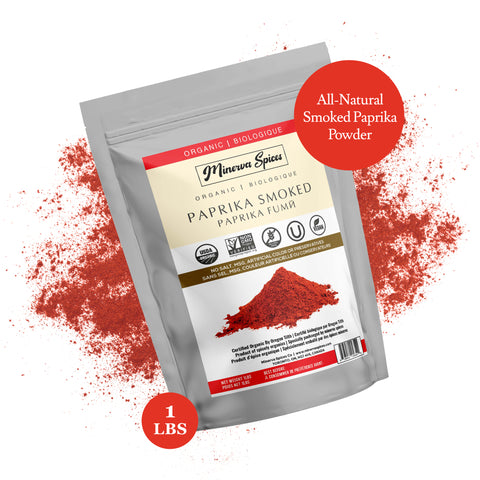 Organic Paprika Smoked 1 lb (453 grams)
Paprika is a dried and ground chili that is most notably used in Hungarian cuisine, but is found in kitchens all over the world. Real paprika is sweet with a hint of heat and is graded based on the color and heat intensity. This paprika is smokey and is a colorful and rich addition to soups and stews.

Independent 3rd Party Certifications: Organic, Gluten Free, Non-GMO, Kosher, Vegan

Use 1 tablespoon paprika to 4 cups of liquid in soups or stews.

Paprika may help improve blood circulation and increase immune function.
Ingredients: Organic Paprika Smoked
Checking local availability