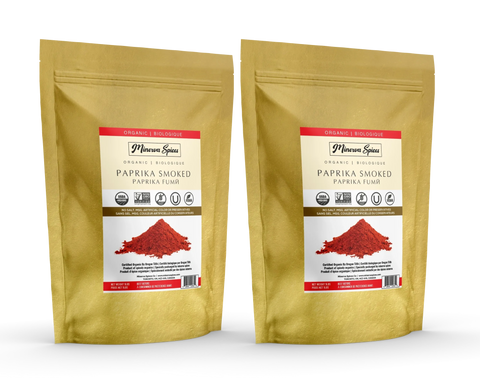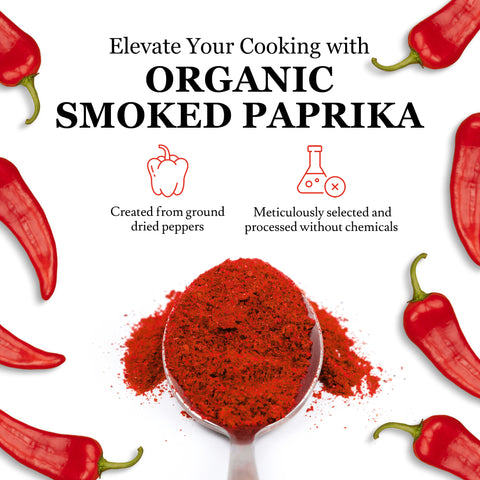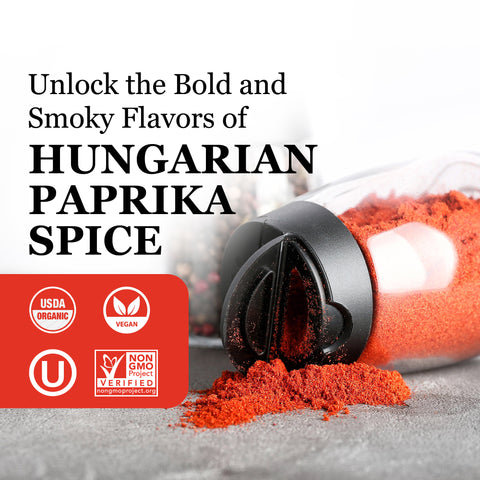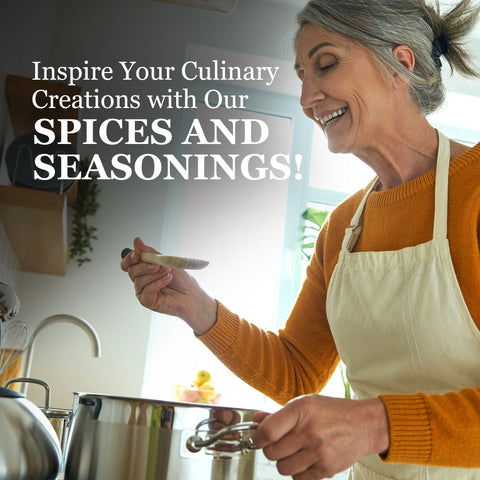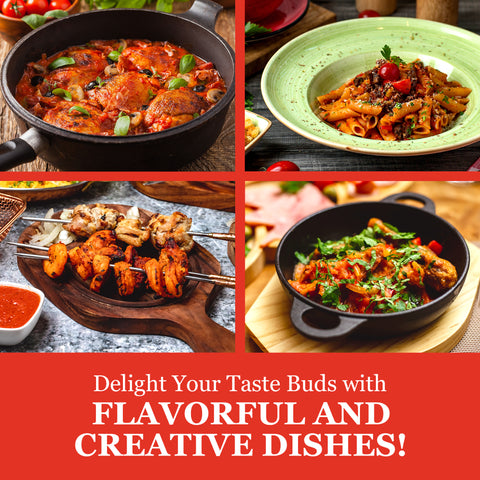 Organic Paprika Smoked Ground 10 Lb Pack
Paprika is a dried and ground chili that is most notably used in Hungarian cuisine, but is found in kitchens all over the world. Real paprika is sweet with a hint of heat and is graded based on the color and heat intensity. This paprika is smokey and is a colorful and rich addition to soups and stews.

Independent 3rd Party Certifications: Organic, Gluten Free, Non-GMO, Kosher, Vegan
CERTIFIED ORGANIC AND ALL NATURAL, VEGAN AND GLUTEN-FREE CERTIFIED
OUR SPICES COME IN A PREMIUM RECLOSABLE STAND UP POUCH, MAKING THEM IDEAL FOR STORAGE IN THE KITCHEN
STEAM STERILIZED ,NO CHEMICAL NOR RADITION USED FOR STERILIZATION
SATISFACTION GURANTEED : Customer satisfaction is very important to us, so if you are not happy with our product, we offer a full refund.
 Use 1 tablespoon paprika to 4 cups of liquid in soups or stews.

Paprika may help improve blood circulation and increase immune function.
Ingredients: Organic Paprika Smoked
Checking local availability